February 27, 2013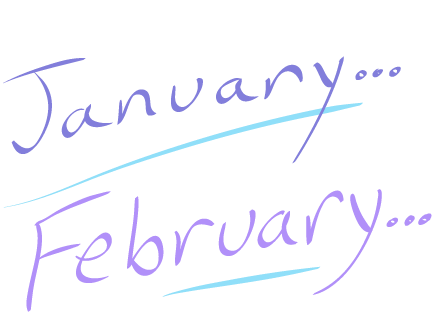 January and February were nice months for Transrio. The New Year's resolution released lots of happy energy. First off, I started right in doing pronunciation every morning first thing. New habits are cantankerous at first, but I did stick with it, and now it IS a habit, and something I enjoy. I made lots of improvements, natural of course whenever you're doing something daily. I got fascinated by TTS (text to speech) and upgraded my Spanish voices to Rosa from Acapela, and Penelope from Ivona. The quality, on both these voices, is incredible. It really makes my morning practice a lot more fun. Good TTS voices cost $35-$45 apiece, and I was having so much fun I accidentally went off buying three new English voices as well – Joey and Salli from Ivona, and Tracy from Acapela. The Ivona voices work directly inside Windows; the Acapela voices need a little helper program called TextAloud, which by the way, is simply wonderful in its own right. I would recommend TextAloud unconditionally to anyone. Because I'm mostly in Spanish these days, I don't use the English voices that much, but I have found them to be pretty cool for proofreading. Anything important I write (like this post right now) I let Salli read it back to me (Salli is my favorite) and it's quite surprising how the material seems completely different when read aloud, as opposed to normal silent proofreading.
As I work along on pronunciation, paragraph by paragraph, morning after morning, I discover short phrases that really kick my butt. For reasons I can't explain, my mouth can't wrap around them. I created a Word document called "Trabalenguas" – that's Spanish for tongue-twisters. I collect all these little phrases as I discover them, for the precious little gems that they are. There are certain English phrases which Japanese speakers for example, or Spanish speakers, or Chinese speakers, simply can't pronounce (Germans can pronounce everything). My English mouth can't do certain Spanish word combinations, I have no idea why. But there must be a reason, and so I'm saving these carefully one by one, and by golly, I'm not going to let them beat me.
Another big upgrade was a beautiful headset mic called a Boom Pro-3. The thing is a bear, heavy, almost industrial, close relative to the Cobra headsets used in Blackhawk helicopters. I thought it would be overkill. But the sound quality, both in and out, makes everything I do a joy. Out, I get great recognition accuracy while writing, and while practicing pronunciation I can hear every mangled syllable in all its horrible glory. In, I can hear subtle differences between Rosa and Penelope, as they flawlessly enunciate every phrase I assign to them.
I'm moving toward much more communication in Spanish using Skype, so it's a great headset for that, too. Sound quality – the quality of your headset – makes all the difference. In line with this, I also bought a high-quality Webcam, because whenever I have bandwidth to do video on both ends of a conversation, I've found I can really understand Spanish much better (and make myself understood better) when we can do all that smiling and waving of hands in both directions. Not to mention it's simply not possible to share a maté without video.
The other piece I'm having fun with is the rural road trip. Always before it's been our style to find a little house or apartment with a kitchenette someplace. Unfortunately, though, these are generally either in city hubs, or tourist towns. Also on other trips, we've usually used buses rather than get a car. Again, that drops you in the center of cities. All of the friends I made on the Farm Progress trip, almost without exception, are rural people. The trip I'm planning is still eight months away, so there's plenty of time. But in my spare time I've been studying how, exactly, we would spend a full month in the countryside, bypassing all the cities, and living comfortably.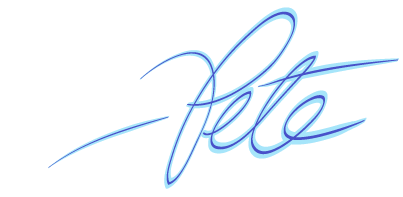 Filed by Pete under Language,Progress notes,Recommendations
No Comments