September 25, 2012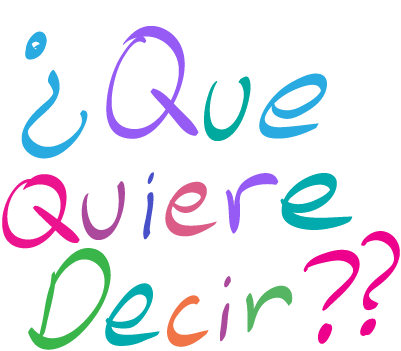 If you want to ask "What does that mean?" in Spanish, the phrase is "¿Que quiere decir?" I always liked that. Literally, it translates to "What does that want to say?"
This little blog is nearing its fifth birthday, and I'm thinking it's done serving its original purpose. It's been a good thing for me, and for Transrio, a place to experiment and learn. I've allowed myself to post about almost anything at all, as long as I thought it was interesting, and at least obliquely related to the business. Today, I feel like pausing, looking back at the last five years and asking, ¿Que quiere decir? I did 50 posts, giving them freedom to go almost anywhere. What did they want to say?
I started writing in 2007, and worked along pretty good through 2008, doing 19 posts. I finished all of the static informational pages explaining Transrio. I also populated an informal résumé, with links to articles about Great Harvest. By the end of that year I had a pretty good little blog up, something I could point to as a way of explaining myself, my history, and my proposition. All in English of course, but still in hindsight well worth the effort. I've used it on several important occasions to prove credibility or open doors.
For the three years after that, 2009-10-11, I was trying for one post a month, just things I found interesting. I didn't quite make 12 posts per year, but the blog had life, and I felt good about it. The writing, in particular, was fun for me.
This year, I did only four posts in nine months – okay for quality I thought, but not enough regularity to keep a blog a blog. I've been working the same number of hours, in fact more. But I've been off in other areas, working more specifically on getting Transrio going. Also more often in Spanish, which is slow for me.
Looking back, what's interesting to me is the subject matter of all these spontaneous little posts because they do cluster around certain themes that "want to say" where Transrio might be headed. A lot of what I've been doing the last several years is assembling tools, learning skills I'll need later. The blog was important to me in and of itself, because along the way I had to learn WordPress, HTML, and some CSS. Additionally, I refused to admit defeat and insisted I should be able to hand-draw anything I wanted on a webpage. I can do that now; I can give a page the look I want. This was important to me. Five years ago, a big personal goal was to "get comfortable publishing online." I can easily check that off my list now.
At the same time, I was putting in place the necessary pieces for a business presence in Córdoba. I now have Natalia to help with any local problems or questions, to help with any bureaucracy, banking, and of course to provide Transrio a local physical address. She also stores a box of stuff that stays in Córdoba for me to use whenever I visit. Along the way, she has become our closest friend in Argentina.
Early on, I also got a Córdoba phone number that forwards to my cell phone here. And of course my domain name, with the requisite "com.ar" extension. I made my own logo and business card, which was slow going, but a nice way to teach myself about graphics.
I wrote a fair number of articles on the subject of language learning and translation. Each of these articles represented research I was doing in the background, finding tools which I now use daily in the business. Another group of articles clustered around mobile computing, especially gadgetry and services adaptable to lightweight international travel. And some of the articles fell under the broader interest heading of KM – knowledge management. The remaining miscellany had to do with search, with business, with Argentina, and with development economics. All of this, loosely relating to the business Transrio.
I took the liberty of writing this post, even though it's undeniably * borr-ing *, because it explains the transition I'm wanting to make to a "new" blog. If you notice a change of tone going forward, that's intentional. I'm going to do fewer articles of random general interest, and when I do do them, keep them concise. In their place, I'll turn the blog over to short and simple, hopefully more-frequent (but also less-interesting) progress notes about Transrio. More like a business diary. I need to be writing less in English, to free up time for the Spanish side.
The business itself, Transrio, has yet to become "real." I'm still serious, in fact now more than ever; I just don't devote enough hours per week to really get it going, especially when I keep pausing to put necessary parts in place. That's fine, I'm happy, and so far every step along the way has been fun for me.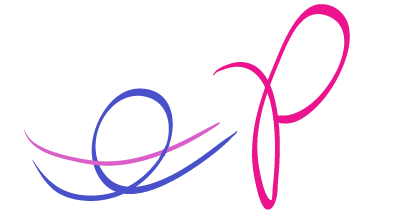 Filed by Pete under Progress notes
No Comments