September 7, 2012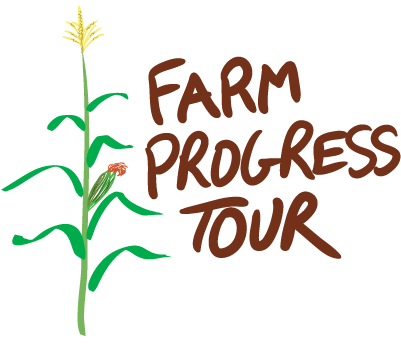 I just returned from a really good trip, one that I've been dreaming about for the last two years. I flew into Chicago, and there joined a group of 108 Argentine agriculturalists; they were mostly farmers, plus some agribusiness and research people. The group loaded itself into two buses, and for the next nine days we visited a cross-section of US producers, factories, research projects and Ag schools across the heart of the Corn Belt. The focus was mostly on corn and soybeans, covering lots of the current advances from GPS-guided planting to biofuels. This is the 22nd year they have run the tour, which is timed to coincide with the giant Farm Progress Show held every August in Boone, Iowa.
The trip is an expensive commitment for all of the attendees, and most of them pay from their own pocket. So it was a hard-working bunch, serious about learning – for me, the schedule was intense. I really liked being the only US attendee among two busloads of Argentines. I was stepping into the deep end, not only because of my Spanish, but also because of my merely-tentative grasp on the deeper technicalities of corn and soybeans. People were wonderful to me though, courteously oblivious to my obvious deficiencies, and including me with great good humor as part of their group. Argentines are fun; they always are. I remember laughing every day of the trip – a lot – even though I was pretty fuzzy about what it was we were all laughing about. I came away with plenty of new friends and business connections, mostly in the provinces of Santa Fe, Córdoba, and rural Buenos Aires. Obviously I learned gobs of agricultural Spanish. But most importantly, I got several fresh ideas for directions I might like to go with Transrio.
I first heard about the Farm Progress tour two years ago when I was in Córdoba. Then last year I followed it up further by visiting the INTA Manfredi research station in Córdoba province, where I met with Eduardo Martellotto, one of the tour's leaders. I realized then that I really, really wanted to go with them once, primarily because 22 years is a long time for anything to be that successful, and so they must know a few things. I wasn't disappointed. It was the perfect opportunity to be right alongside some real experts in the transference of technical know-how between countries. In future posts, I'll develop some of the ideas I got. For a week or two, I'm going to be organizing my notes and contacts. But overall I remember thinking, moment to moment either on the bus or visiting a farm, "I am SO GLAD I'm doing this!"
Here's the little diploma of completion I got. It's proudly displayed now in my office: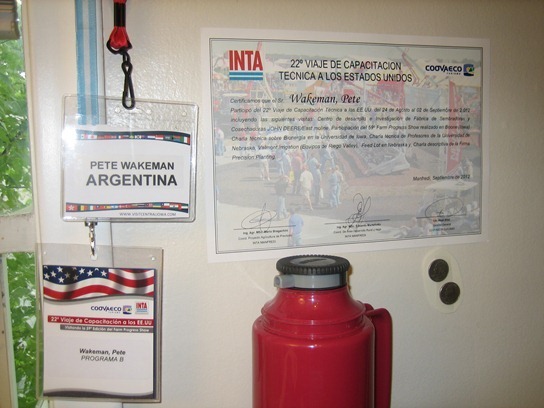 If you're wondering about the fifty cents, that's the traditional "first dollar" for Transrio! A friend, Marcos, dug it out of his pocket jokingly in appreciation of my services as an interpreter. I put it in a safe place, and saved it gratefully for my wall!
Small beginnings…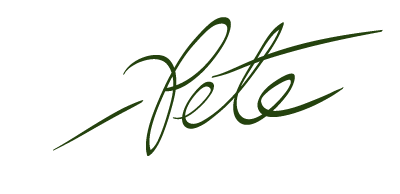 Filed by Pete under Business,Progress notes
No Comments